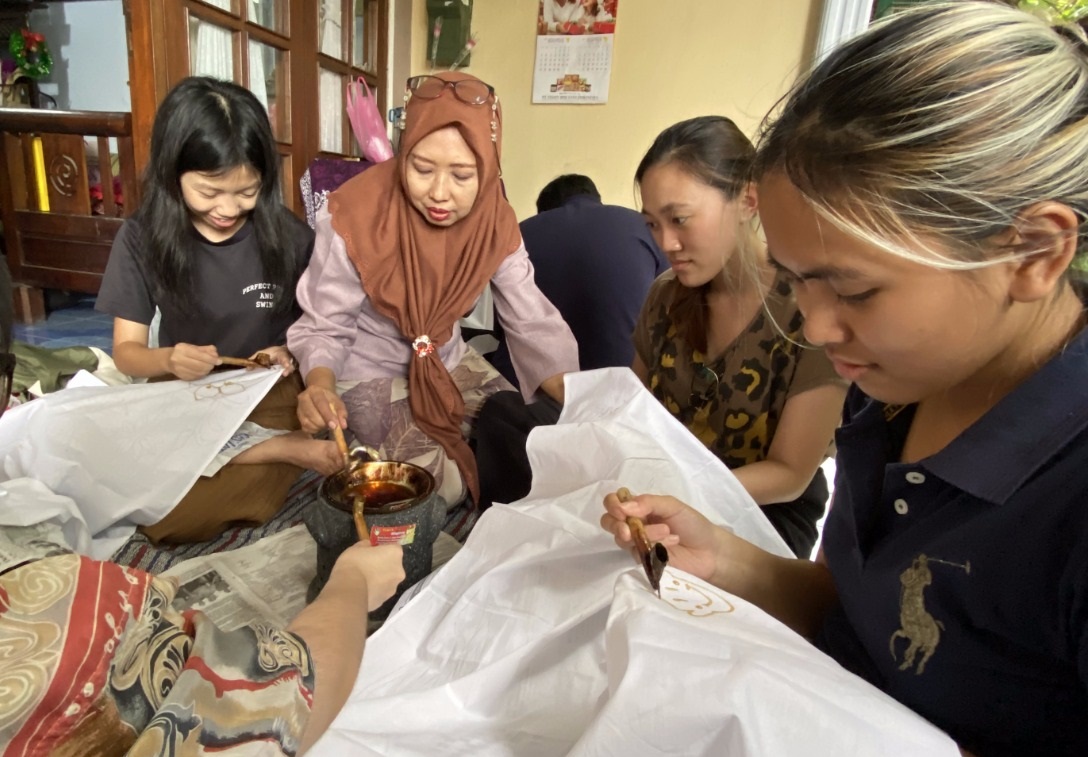 International Undergraduate Program (IUP) Soegijapranata Catholic University (SCU) mengajak mahasiswa berkenalan dengan salah satu warisan budaya Indonesia. Mereka dibawa berkunjung ke Batik Wara Widya, Semarang (16/11).
Sekilas Tentang IUP SCU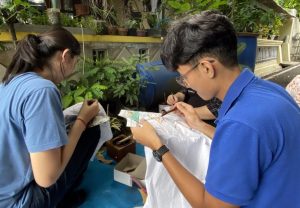 IUP sendiri merupakan program kelas internasional yang dimiliki oleh SCU. Dalam program ini, SCU menghadirkan 5 program studi (prodi). Adapun diantaranya Food Technology and Innovation, Global Architecture, Visual Interactive Design, International Accounting, serta Articial Intelligence (AI) and Big Data.
IUP sendiri mempunyai kurikulum khas, yaitu General Education (Gen-Ed). Dalam kurikulum ini, IUP SCU menghadirkan Mata Kuliah Umum (MKU) yang mendukung Whole Person Education. MKU tersebut diantaranya Happiness, Creative Minds, Food, Body dan Mind, dan Indonesia Tradition & Multi-Ethnicity.
Kunjungan ke Batik Wara Widya
Dalam MKU Indonesian Tradition and Multi-Ethnicity yang berlangsung Kamis (16/11), IUP SCU mengenalkan mahasiswa IUP dengan budaya batik.
Di Sentra Batik Wara Widya, mahasiswa IUP SCU diperkenalkan mulai dari perlengkapan dan peralatan serta bahan pembuat batik. Selain itu, mahasiswa juga diperkenalkan dengan berbagais jenis batik. Mahasiswa juga berkesempatan membuat batiknya sendiri. Mereka menggambar pola batiknya di atas kain putih. Mereka kemudian membatik pola tersebut dengan canting yang disediakan.
Mahasiswa juga berkesempatan melihat proses pewarnaan warna pada kain batik. Mereka turut menjajal mencelupkan kain batik karyanya ke larutan pewarna batik.
"Agar mahasiswa bisa lebih memahami bagaimana proses kreatif dalam karya batik. Sehingga tidak melupakan akar budayanya sebagai orang Indonesia. Selalu bangga menjadi orang Indonesia di ajang international," ujar Dr Angelika Riyandari, dosen koordinator MKU Indonesian Tradition and Multi-Ethnicity.