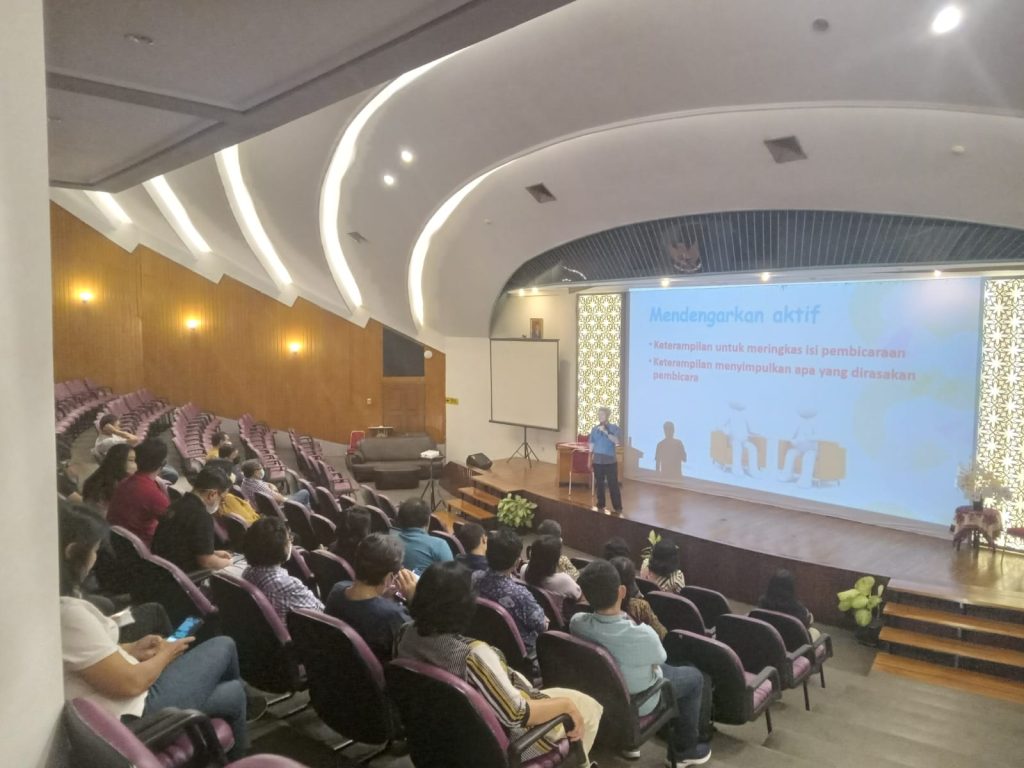 Sebagai bentuk pengingat dan refleksi untuk me-refresh kembali peran penting para dosen wali, Soegijapranata Catholic University (SCU) atau lebih dikenal dengan Unika Soegijapranata lewat Lembaga Pengkajian dan Pengembangan Pendidikan (LP3) bersama dengan Lembaga Pengembangan Mahasiswa dan Alumni (LPMA) menyelenggarakan webinar serta workshop "Doliday" atau "Hari Dosen Wali" pada Jumat, 12 Mei 2023 di Ruang Theater, Gedung Thomas Aquinas (TA) Lantai 3, Kampus 1 SCU, Bendan.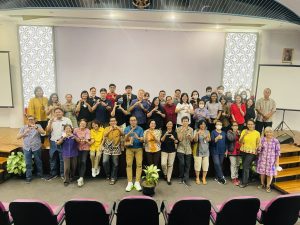 Kegiatan yang dihadiri oleh sekitar 90-an dosen wali dari seluruh fakultas di SCU ini dibagi menjadi dua sesi, pertama dilaksanakan secara online, sedangkan sesi kedua secara offline. Sesi pertama yaitu Online Refreshing Session bertema "Academic Advisor : Who, Why, and What To Do" yang membahas tentang peran dosen wali, serta pengenalan juga tutorial penggunaan aplikasi Dashboard Pendidikan yang diluncurkan LP3 SCU untuk membantu para dosen wali dalam menjalankan tugasnya secara maksimal. Sesi kedua yaitu Soft Skill Session bertemakan "Smart Techniques of Active Listening," lokakarya teknik mendengarkan aktif untuk dosen wali.
Dr. Heny Hartono, S.S., M.Pd., selaku Kepala LP3 SCU menjelaskan bahwa pemilihan kedua tema pada kedua sesi kegiatan ini sebagai menyegarkan kembali peran dosen wali, "kita perlu menyegarkan kembali, bahwa (dosen wali) bukan cuma clicker (memberikan validasi), mengingatkan peran penting yang harus dilakukan sebagai dosen wali," jelasnya. Beliau juga menambahkan bahwa workshop atau pelatihan tentang teknik mendengarkan yang aktif merupakan soft skill penting yang wajib dimiliki dan dekat dengan tugas dosen wali, "penting sekali karena dosen wali yang mengawal perjalanan akademik mahasiswa dari awal masuk (universitas) sampai lulus, ibaratnya orang tuanya mahasiswa (ketika) di kampus," tambahnya terkait seberapa penting tugas dan peran dosen wali.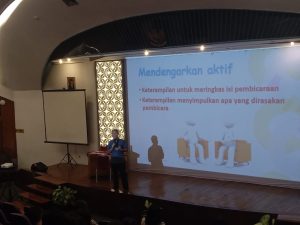 Sebagai kegiatan yang diharapkan dapat memberikan angin baru semangat Joyful Learning ala SCU, kegiatan yang baru pertama kali diadakan ini disambut dengan sangat baik, "para dosen merespon positif, …, semua terlibat aktif, bertanya, dan sharing pengalaman," jelas Dr. Heny. Kedepannya, LP3 SCU akan menyelenggarakan kegiatan ini setahun sekali, atau bahkan satu kali tiap semester dengan mengembangkan banyak ide, seperti menyelenggarakan pelatihan konseling, serta sharing bagi sesama para dosen wali.
Harapannya, kegiatan ini dapat memberikan bekal soft skill yang bermanfaat bagi para dosen wali untuk melayani mahasiswa secara maksimal, "boleh curhat (terkait) ada yang mengganggu dia (mahasiswa) secara akademik, selalu ada ketika mengalami kebingungan atau kesulitan," tambah Dr. Heny terkait harapannya kepada para dosen wali setelah mengikuti kegiatan ini. [Humas SCU/Hil]